Addicted Sizing Chart
Oct 18, 2021
Addicted was founded in 2009 in Barcelona as a brand of men's swimwear. Now it is a worldwide known and popular brand of men's underwear, swimwear and sportswear. It is also one that comes to mind when thinking about gay men's fashion.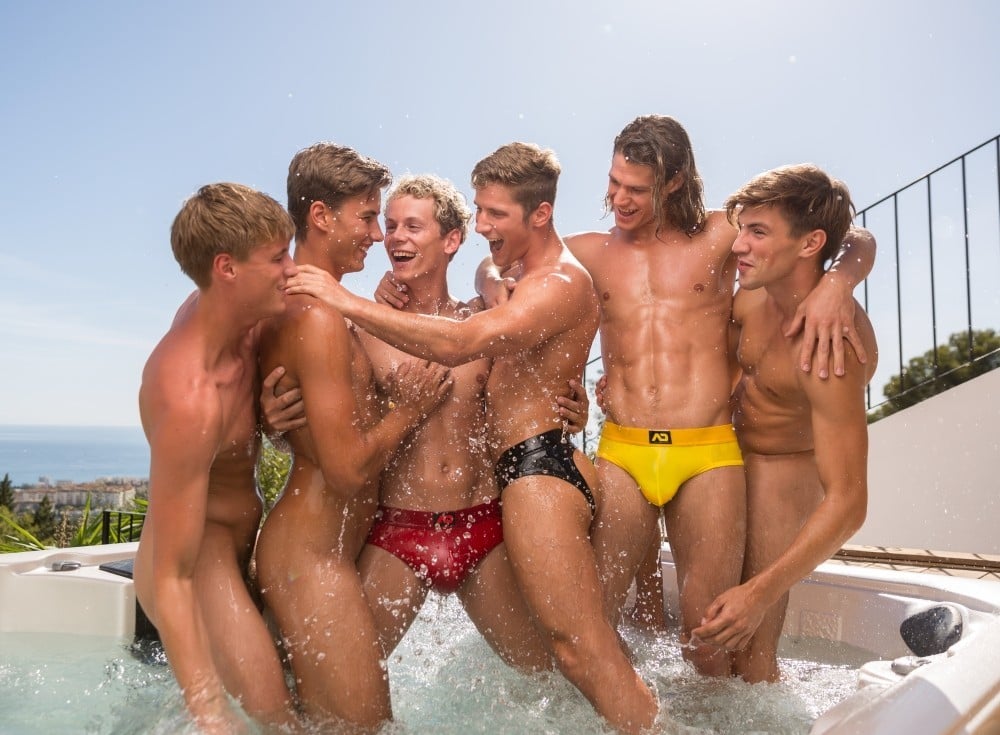 Important: We recommend choosing a larger size than you usually wear. Addicted sizes are generally slightly smaller than at other brands.
Information in the charts is a reference to body measurements, not actual dimensions of clothing.
The size also depends on how you wish to wear your clothing – slim-fitted or looser.
Most Addicted wear is designed to emphasize your body contours, therefore more slim-fitted.
Should you doubt between two sizes, we recommend choosing a larger one, ideally one size up from your regular clothing size.
Men's Underwear and Swimwear
| Size | Waist Size (inches) | Waist Size (cm) |
| --- | --- | --- |
| XS | 28–29 | 76–80 |
| S | 30–31 | 81–85 |
| M | 32–33 | 86–90 |
| L | 34–35 | 91–95 |
| XL | 36–37 | 96–100 |
| XXL | 38–39 | 101–105 |
| 3XL | 40–41 | 106–110 |
| 4XL | 42–43 | 111–115 |
| 5XL | 44–45 | 116–120 |
T-Shirts and Tank Tops
| Size | Chest Size (inches) | Chest Size (cm) |
| --- | --- | --- |
| XS | 33.5–35.3 | 84–89 |
| S | 35.3–37.1 | 89–94 |
| M | 37.1–38.3 | 94–99 |
| L | 38.3–40.1 | 99–104 |
| XL | 40.1–42.3 | 104–109 |
| XXL | 42.3–44.7 | 109–114 |
| 3XL | 44.7–46.9 | 114–119 |
| 4XL | 47.1–49.1 | 119–124 |
| 5XL | 49.5–51.5 | 124–129 |
Blog Categories