Twisted Beast Amyl 18 ml
Poppers
Leather cleaner. Isoamyl nitrite mixture. Content 18 ml. Detailed description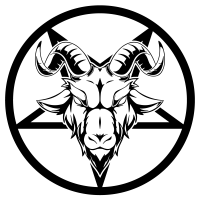 Worldwide
Express Delivery
Description
Twisted Beast Amyl 18 ml poppers/aroma. Leather cleaner. Do not sell to minors.
Ingredients
"amyl nitrite", mixed isomers (CAS 110-46-3)
1-Butanol, 3-methyl (CAS 123-51-3)
Warning
H225 Highly flammable liquid and vapour.
H302 Harmful if swallowed.
H314 Causes severe skin burns and eye damage.
H317 May cause an allergic skin reaction.
H332 Harmful if inhaled.
H335 May cause respiratory irritation.
H341 Suspected of causing genetic defects.
EUH066 Repeated exposure may cause skin dryness or cracking.
Precautions
P102 Keep out of reach of children.
P210 Keep away from heat, hot surfaces, sparks, open flames and other ignition sources. No smoking.
P260 Do not breathe vapours/spray.
P303+P361+P353 IF ON SKIN (or hair): Take off immediately all contaminated clothing. Rinse skin with water.
P305+P351+P338 IF IN EYES: Rinse cautiously with water for several minutes. Remove contact lenses, if present and easy to do. Continue rinsing.
P501 Dispose of contents/container in accordance with local regulation.
Reviews
Parameters
| | |
| --- | --- |
| Brand | Twisted Beast |
| Content (ml) | 18 |
| Original name | Twisted Beast Amyl 18 ml |
| Weight (g) | 54 |
Listed In

We know the products we sell. Do you need help?
Chat with us from Monday to Saturday 9:00 to 19:00 (CET) or leave a message anytime.
Start Chat
Twisted Beast
Enter the demonic realm. Fantasy toys from Twisted Beast are inspired by hellish characters, which will shake you up. They are made from soft, 100 % platinum silicone that will make your experience one of a kind. The design of the toys is a result of an incredible artist team that created not only inspirational paintings but also deep stories connected to each character. Thanks to that, each toy has a unique feeling and soul, bringing you uncontrollable lust.
The Twisted Beast brand started in the UK in April 2021 to bring the highest quality and most comfortable toys of the untraditional spirit onto the European market. After only one year, the brand found fans all around the world who love the touch of mystery and perfect workmanship.
All Products from Twisted Beast