Twisted Beast Y2K Jock Aqua
Men's cotton jockstrap
Blue cotton jock with contrasting Twisted Beast logo on the metallic waistband. 92 % cotton, 8 % spandex. Detailed description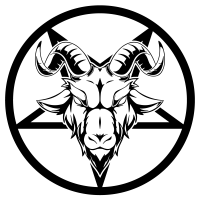 Worldwide
Express Delivery
Description
Awaken the hell beast in you with sexy underwear by Twisted Beast. The Y2K collection features a contrasting logo with a double stripe, a slim waistband, a compact form fitting pouch and black straps for maximum buttock support. Machine washable and air dry or tumble dry cold. Do not bleach. Material: 92 % cotton, 8 % spandex.
Reviews
Parameters
| | |
| --- | --- |
| Brand | Twisted Beast |
| Clothing | For men |
| Clothing – material | Cotton |
| Clothing – size | S, M, L, XL |
| Clothing – type | Jock |
| Colour | Blue |
| Original name | Twisted Beast Y2K Jock Aqua |
| Weight (g) | 44 |
Listed In

We know the products we sell. Do you need help?
Chat with us from Monday to Saturday 9:00 to 19:00 (CET) or leave a message anytime.
Start Chat
Twisted Beast
Enter the demonic realm. Fantasy toys from Twisted Beast are inspired by hellish characters, which will shake you up. They are made from soft, 100 % platinum silicone that will make your experience one of a kind. The design of the toys is a result of an incredible artist team that created not only inspirational paintings but also deep stories connected to each character. Thanks to that, each toy has a unique feeling and soul, bringing you uncontrollable lust.
The Twisted Beast brand started in the UK in April 2021 to bring the highest quality and most comfortable toys of the untraditional spirit onto the European market. After only one year, the brand found fans all around the world who love the touch of mystery and perfect workmanship.
All Products from Twisted Beast