Maskulo JS110-10 Fetish Jockstraps Red
Jock with detachable codpiece
Black fetish jock with contrasting red stripes and detachable codpiece made from leather-looking spandex. Material: 90 % polyester, 10 % elastane. Detailed description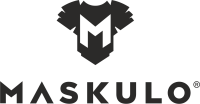 Worldwide
Express Delivery
Description
Men's fetish jockstrap from the Maskulo's Youngero Generation Y collection. This piece is an attractive combination of red and black colour, leather-looking black spandex and additional bands with straps below the waistband.
Designed with a hot party-goer in mind, this jockstrap features a detachable codpiece pouch on snaps making it a perfect choice for an open-minded party or a private date.
Material: 90 % polyester, 10 % elastane.
Reviews
Parameters
| | |
| --- | --- |
| Code | JS110-10 |
| Brand | Maskulo |
| Clothing | For men |
| Clothing – material | Synthetic fiber, Polyester |
| Clothing – size | L, XL |
| Clothing – type | Jock |
| Colour | Red |
| Original name | Maskulo JS110-10 Youngero Generation Y Men's Fetish Jockstraps Codpiece Red |
| Weight (g) | 136 |
Listed In

We know the products we sell. Do you need help?
Chat with us from Monday to Saturday 9:00 to 19:00 (CET) or leave a message anytime.
Start Chat
Maskulo
Maskulo is the brand of fetish gear for men manufactured by the openly gay-owned and gay-operated company from Siberia, Russia. Maskulo brand idea is shown in the catchphrase "Masculinity exposed". It means that their fetish stuff – be it made of shiny neoprene, stretchy lycra, latex or spandex – makes any man feel sexy and attractive. Maskulo makes a lot of efforts to create clothes that increase the sex-appeal of the one who wears them. You know that any person is attractive by his manly nature, right? The only thing left to do is to highlight the right spots. That's why we offer their neatly handcrafted clothing, underwear and accessories made of the best materials with passion and attention to kinky details.
Maskulo supports human rights in Russia – a part of the profit is donated to democracy and human rights organizations in Russia.
All Products from Maskulo